It is no secret that the British love and cherish their 15 national parks and eight Royal Parks (10 if one includes  Regent's Park and Primrose Hill along with Brompton Cemetery) along with hundreds of arboretums, conservatories and botanical gardens that populate the country. Being avid gardeners as well as staunch outdoor lovers the British revere these wide-open spaces, even more so when located near a city as hectic and populated as London.
The eight Royal Parks scattered around London comprise 5000 acres of quality green spaces and are open year-round and free to all visitors. The parks boast spaces for an afternoon stroll, outdoor swim or a bike ride with family, friends or cycling club. During the 2012 Olympics, the London Cycling Road Races planned their course through Richmond Park. The park, a mere 10 miles from London, was also the site of the largest Olympic Rings of the 2012 Games having been mown into the grass by two of the parks Shire horses!
The Royal Parks, including
Richmond Park
, also offers a myriad of world-class concerts, year-round cultural events, community-based projects and food venues to satisfy your appetite after a morning or afternoon of walking. It is no wonder that Londoners and travelers alike flock to these grand parks for respite from the city.
Our own experience with Richmond Park (the largest of the Royal Parks at 2,500 acres) came in two parts. The first was a leisurely drive through the park by our host in Richmond. After a 10-hour flight from the states to London the drive through the park was exactly the soothing break that we needed. Our second visit was on an early Sunday morning with a slight drizzle welcoming us. We drove to a large open meadow, a favorite walk of our hosts, and strolled for a couple of hours admiring the wide-open space, the glorious 200-year-old oak trees and, of course, the park's famous deer population.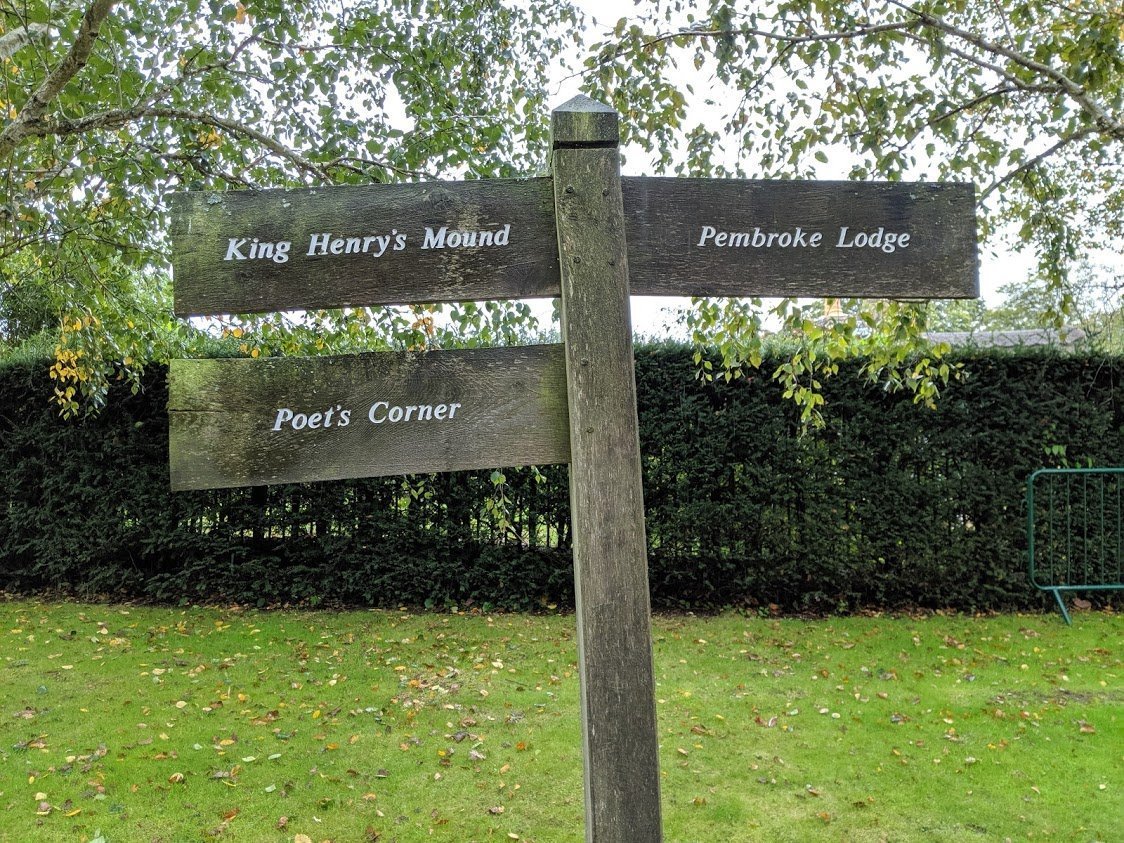 In a park as large as Richmond it would take months if not years to explore all of the paths, lakes, venues and events available which is one of the many reasons that people keep coming back time and again. Our time spent in the park, however brief, was enough to whet our appetite to visit more parks, botanical gardens and the wide range of nature that England has to offer.
The whole of England is notably famous for its gardens…from a humble backyard plot or a community garden to the magnificent gardens of the museums, castles and royal palaces. There is not a corner of this country where you won't spot a garden of some sort or scale. Visiting Richmond Park was only one of the many parks, botanical gardens and countryside hikes that we hope to explore during our stay in this glorious country full of every shade of green imaginable.