A former Salvation Army building becomes Twin Falls, Idaho's first Food Hall
Known to travel long distances for a good time and a good meal, our guest author leaves one of the Food Hall capitols of the West Coast to explore Idaho's original food hall in the beautiful Magic Valley.
You'd think coming from Los Angeles I wouldn't have the need to seek out a new food hall, what with the historic Grand Central Market in downtown L.A., the vintage Farmer's Market in mid-city, and The Gallery at the Third Street Promenade in Santa Monica. But there's something captivating about a food hall – think a jewelry box that holds beautiful surprises.
But, yes, I did travel from Burbank airport to Twin Falls in June 2021, to see the recently opened 2nd South Market, Idaho's first food hall featuring seven local vendors and a large outdoor space perfect for summer evenings. Oh, and also, to see my very good friends from college days, Dave and Lisa Buddecke, transplanted Angelenos who fled the urban sprawl in 1994 for life in southern Idaho's Magic Valley.
Dave and Lisa Buddecke are the owners of 2nd South Market. They transformed the former Salvation Army building in Twin Falls' historic downtown warehouse district, exposing elements such as vaulted wood ceilings of the 1926 building that was the long-time home of Krengel Hardware. They've respected the history of the building by incorporating many of the items found during the remodel into a timeline wall, signage, and other decorations. Wood paneling on several walls is from salvaged materials and creates a warm shabby-chic atmosphere. In preparing for the venture, Dave and Lisa visited 11 food halls throughout the U.S. and met with many food hall owners to determine what would make 2nd South popular to Twin Falls residents and successful for vendors.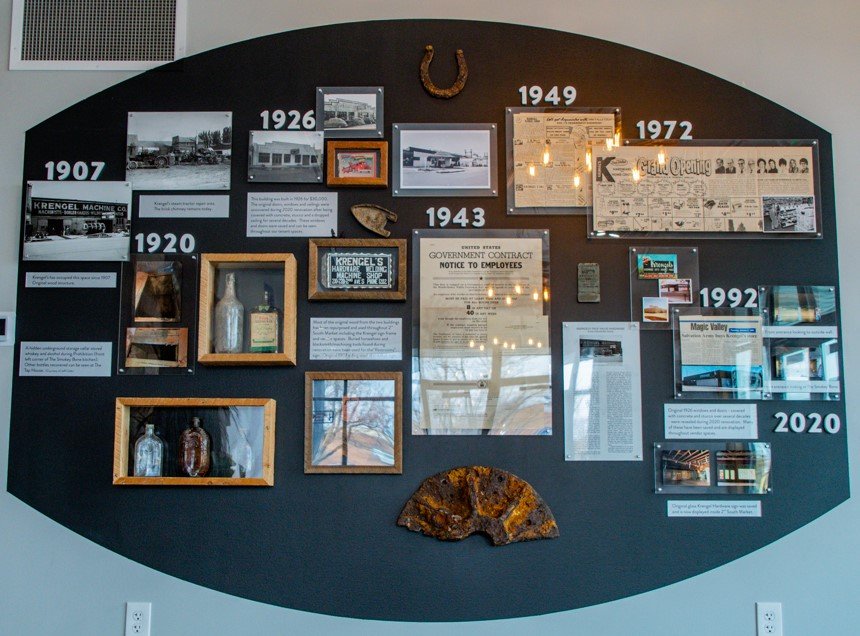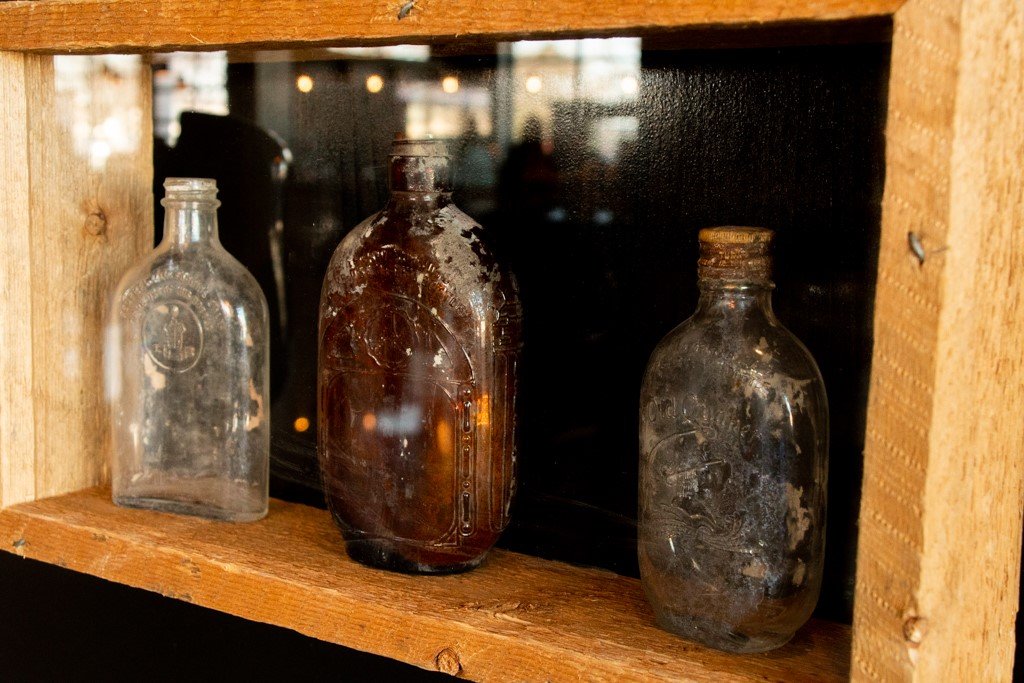 I ate there twice, once for dinner the night I arrived, and the second time early one morning to sample breakfast and a quieter vibe. I'm a BBQ fiend, so for dinner I made a beeline to The Smokey Bone and enjoyed tender brisket – for my sides I included fried okra and fried pickles. Yes, I know I may have overdone it on fried foods, but okra is hard to find in Los Angeles and I'd never had fried pickles so I had to give 'em a try. I'm glad I did as they were excellent and had a good briny taste to complement the BBQ sauce on the brisket.
For breakfast Lisa had to meet with several of the vendors so I headed to Full Steam Espresso and ordered a café latte and a crepe. The crepe was served with warm sliced bananas, caramel sauce and a giant dollop of the thickest, most decadent whipped cream supplied from the neighboring vendor – Cloverleaf Creamery which sources its milk from its family-owned Holstein cows.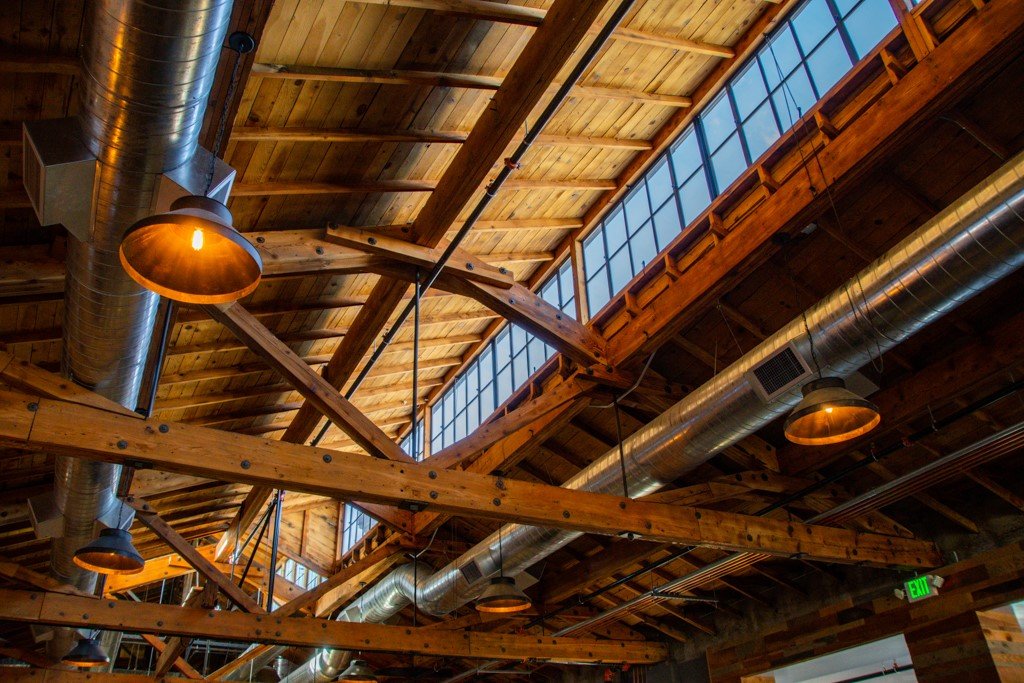 Had I stayed in town longer I would have sampled the rotisserie chicken from Rosti Express Mexican Food and a build-your-own calzone from Lucy's Pizzeria. The market's vendors also include Poke and Sushi Hut and the Tap House, a bar serving craft and local beer, wine, margaritas and upscale snacks.
To balance the offerings inside 2nd South Market is The Yard — a spacious outdoor patio with family-friendly amenities such as corn hole game boards, picnic tables with umbrellas, water bowls for dogs, party lights, and generously sized fire pits, great for gatherings on chilly nights. Patrons can mingle with others and listen to live music in The Yard on Friday and Saturday nights.  
2nd South Market is a wonderful addition to Twin Falls' historic downtown, puts dining options closer to several large employers south of the center of town, and provides great spaces for people to gather. I look forward to my next visit to see Lisa and Dave and know that in addition to our regular kayak trip on the Snake River and morning hike with the dogs around Dierkes Lake, we'll be stopping in to 2nd South Market for some of our meals – and another one of those fabulous crepes!