Club Med is Still Swinging
A First-Time Guest to Turks and Caicos Relives the Best Moments
Whether you're swinging a tennis racket or swinging from the high-wire during a trapeze class, Club Med is Still Swinging. This time honored club concept of a vacation promises to deliver the closest thing to an adult summer camp that offers both relaxation along with land and water-based activities throughout the day.
If today you were to mention to someone who lived through the 1960s and '70s that you were going to vacation at a Club Med, images of hedonistic fun, swinging singles and "sea, sex and sun" might come to their mind.
While Club Med resorts have changed quite a bit from the 1970s, morphing into family-oriented destinations. The adult-only, all-inclusive resort on Turks and Caicos, a tropical archipelago nation in the British Virgin Islands southeast of the Bahamas, still offers the same fun, enthusiasm, and spectacular coastal scenery as it did then. Whether you're swinging a tennis racket or swinging from the high-wire during a trapeze class, this club concept of a vacation where guests are referred to as GMs (Gentils Membres) and staff are called GOs (Gentils Organisateurs) promises to deliver the closest thing to an adult summer camp that offers both relaxation and land and water-based activities throughout the day.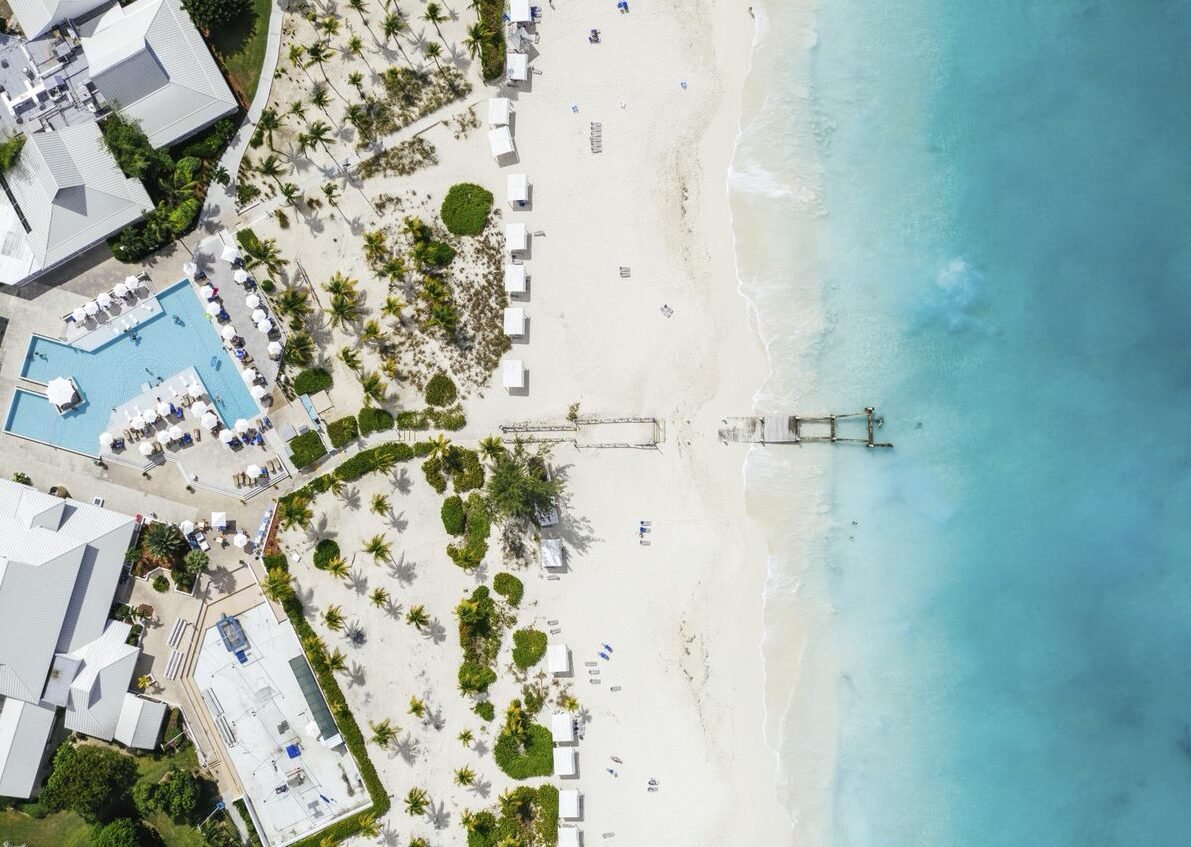 My girlfriend Alyson, a Brit who has called Los Angeles her home for many years, has visited the Turks and Caicos property numerous times. Her annual vacation there in November was postponed in 2020 due to that little virus that caused global havoc. As soon as international travel began to open up, we booked a 10-day trip for May of 2021 with four other girlfriends from Los Angeles, all of whom play tennis.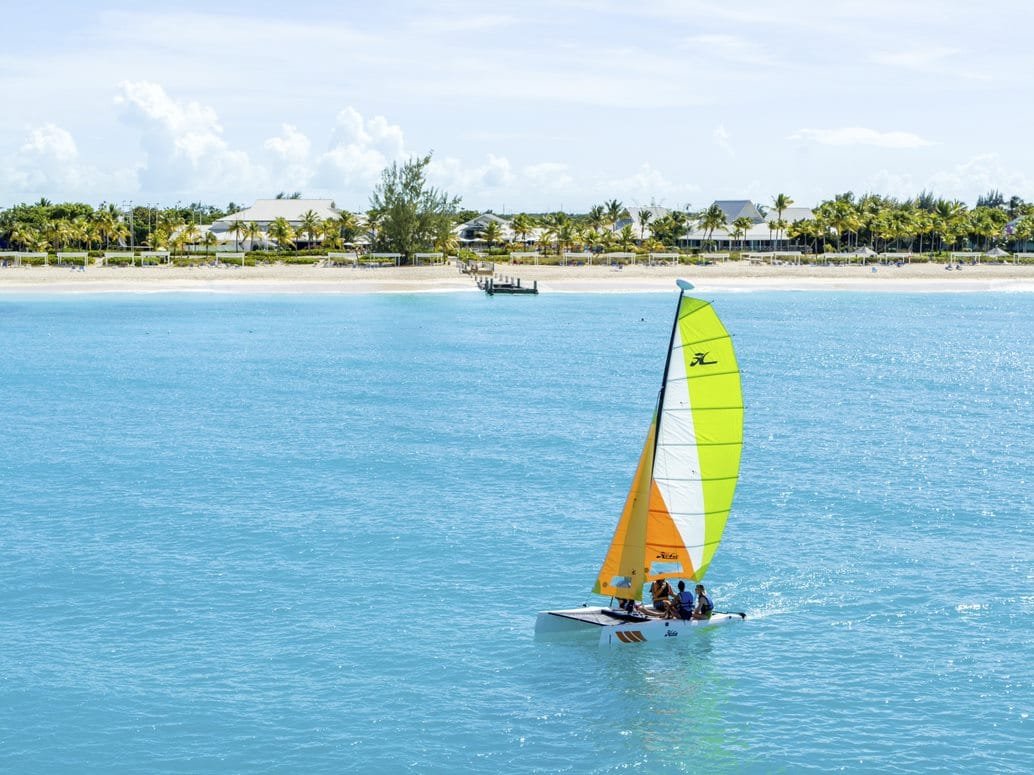 While I still have a fabulous tan, here are my top 10 reflections about the Club Med vacation.
1 – The club is called Turkoise and turquoise is exactly what the water is. I'd never seen such a beautiful ocean color. It is also clear and clean with no seaweed and the daily snorkeling and scuba excursions offer much to see underwater.
2 – Located on Grace Bay, Providenciales, Club Med Turkoise has the most beach frontage of any resort on the island which means there is a substantial number of palapas (a four-post awning) to protect guests from the sun. We found we were able to claim the same palapa most days without having to get up at the crack of day to "reserve" it. And at the sailing center on the beach there are numerous catamaran boats, stand-up paddle boards and kayaks available to guests.
3 – Tennis clinics are available for beginner, intermediate, and advance players and are a great way to meet other guests. Our group met at the 9:30 am intermediate clinic most days and had fun with Paco, the instructor. Several gals in our group competed in many of the late afternoon tennis tournaments.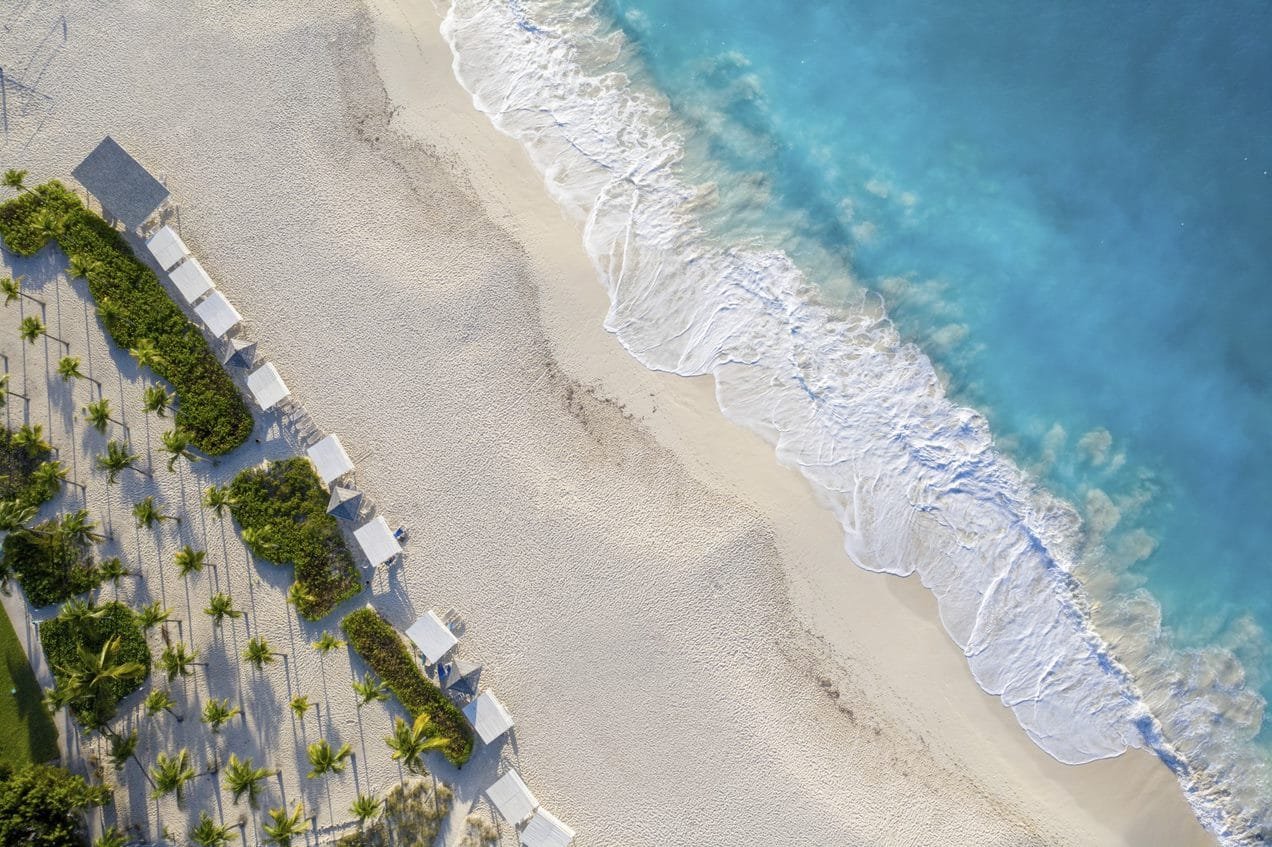 4 – While I didn't take advantage of the massage therapists at the resort, Alyson, Diane, and Maria were frequent guests in the outdoor massage huts and claim that a massage with beach breezes and the soft sound of lapping waves is the best of all spa experiences.
5 – The food, the food, the food!! It was fabulous in so many ways. Club Med's main restaurant is organized as a buffet with nearly 15 food stations offering local and international cuisines. The food is plated beautifully and many stations offer a small-plate concept so that you can try a variety of plates. Favorites of mine included the tofu and veggie bowls at lunch, the pasta station, the gelato stand (fresh mango and pistachio flavors were so refreshing), and the cheese station where you could assemble your own charcuterie plate. But the hands-down favorite is the bread station where French-trained bread bakers offer a wide variety of fresh bread daily with the club favorites being the dark chocolate and white chocolate breads. I was a huge fan of the white chocolate bread and often paired it with cheeses and dried fruit for my meal.
6 – Yoga outdoors is delightful. I took advantages of the 8:00 am class on the wooden deck near the beach. Palm trees swayed overhead and a view of the light blue sea put a new spin on namaste.
7 – Closet space is important to me when I travel for anything longer than just a day or two because I like to fully unpack and hang most of my clothes. That's often impossible to do as hotels usually don't supply too many hangers to guests. As I had my own room I had two ample closets, each with about 10 hangers and wide shelves that allowed for me to empty my suitcases.
8 – There was good space in the bathroom for toiletries. There was ample counter space and a slim table on which to group the many bottles of sunscreen and bug spray that I packed. And two hooks inside the shower were perfect for hanging up each day's dripping bathing suits. I like resorts that think of those small details.
9 – I wished I had the guts to take the trapeze class! It looked very fun and from our beach palapa we could hear the instructors yelling "Hup!" throughout the day to indicate different moves to the guests. Once a week there is an evening show featuring the guests and their routines that they learned.
10 – I am now a part of a vast and amazing group of Club Med guests who care only to have a good time. I spent the month before my departure on the Facebook page dedicated to the Turkoise club and I was excited to see how relaxed everyone was who was posting from the club and how they didn't sweat any of the small details. So what if the rooms aren't 5-star — they were clean and efficient. So what if you didn't get a room in a building close to the center of the resort – a little more walking won't kill you! So what if you worried about not packing the right clothes – it's casual and anything goes, and those of us who brought attire for the theme nights looked fantastic!