Finally, I decided to get out of Los Angeles to discover the highlights of Highway 1 and the Florida Keys 5 Highlights.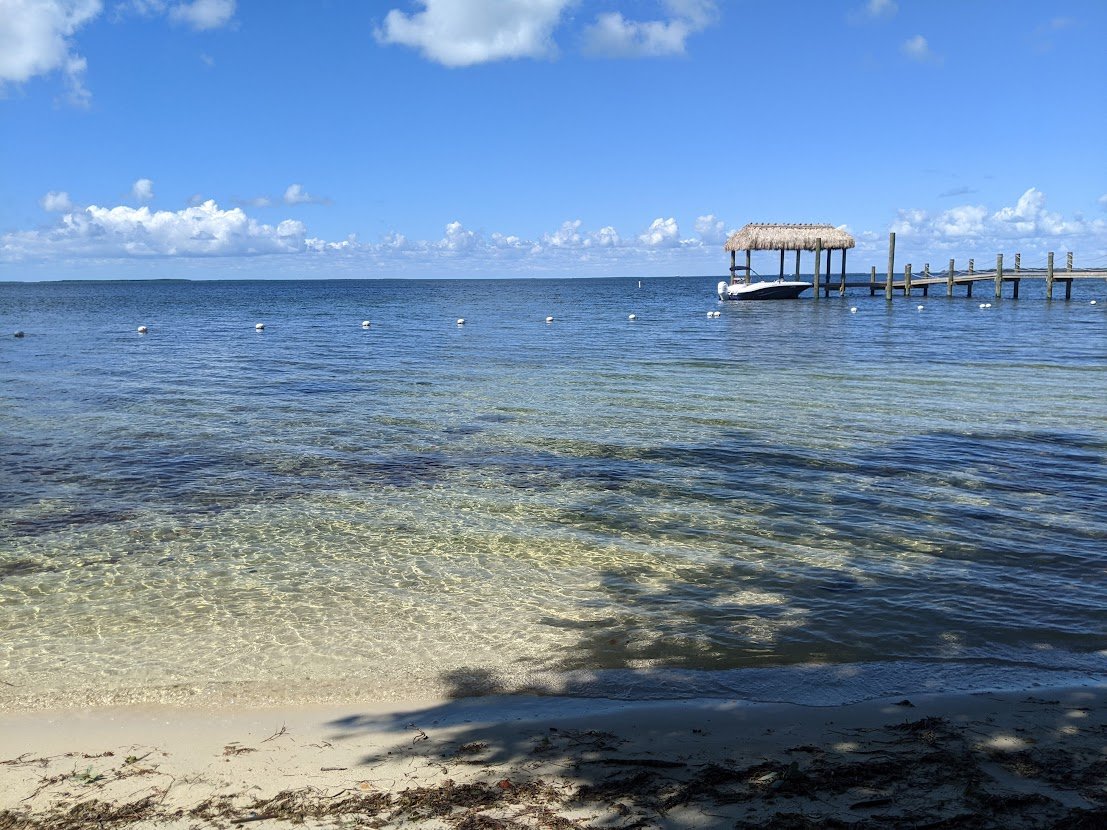 Growing up on the Westside of Los Angeles I had access to some of the most classic and iconic beaches in America. You've probably heard the Beach Boys' song "Surfin' U.S.A." In it, they mention Ventura County line, Trestles, Manhattan (Beach), Pacific Palisades, Sunset, and Redondo Beach. Well, Pacific Palisades was my hometown and the other spots were well-known to me. I probably had sand from all of them littering the trunk of my car. So, it's not much of a surprise that when you've got a good thing goin' with the sun, sand, and the surf, you tend to stay put.  
For years my brother, an excellent snorkeler, has been going to the Florida Keys to vacation. Well, finally, at age 59, I decided to get out of Los Angeles after the second mandatory Covid-19 shutdown was issued for Los Angeles County. He joined me on the trip in February 2021, promising to show me the highlights of Highway 1 – the one on the East Coast, not the Pacific Coast Highway 1 that we grew up driving.
We got fabulous low-priced, first-class airfare to Miami, spent the night at the conveniently located Courtyard by Marriott in Coconut Grove and then early the next morning hit the Dixie Highway for the drive to Key West. 
Stop 1 – The first stop was the John Pennekamp Coral Reef State Park in Key Largo (located at mile market 102.5). This interesting spot was established in 1963 as the first undersea park in the U.S. We dove into the warm, clear water and snorkeled in a lovely little bay, looking at wartime artifacts sunk to help create coral growth. Convenient outdoor showers and restrooms allowed us to clean off after our swim.
Stop 2 – While still damp from our morning swim, we stopped at the darling Island Bay Resort in Tavernier (mile marker 92.5), a favorite spot of my brother's, for a look-see. Located on its own private beach with a boat dock, there are 10 cottages nestled in lush tropical trees and plants, each with its own deck with chairs and umbrella. It is a very quiet place to unwind and is halfway between Key Largo and Islamorada. I can definitely envision a return trip to just this spot for a few nights.
Stop 3 – We stopped for lunch at Mile Marker 88 which is both a restaurant and a serene beach. A bit of a tourist spot, it is still a great place to eat outdoors either at tables on the sand or under the giant thatched roof that shelters tables from the sun. The restaurant features live music and hardy sandwiches and cocktails.
Stop 4 – We cruised on down through the rest of the keys with beautiful views from the 7 Mile Bridge. Once we arrived in Key West we headed directly to The Best Western Hibiscus, a lovely hotel surrounded by swaying palms and palmetto plants featuring the original hotel name – Hibiscus – in art deco lettering above the lobby building. (1313 Simonton St.). We were impressed with the very large rooms and its location near the southernmost point of the state and Duval Street (where much of the action is!) makes it a great location for a car-free exploration of Key West.
1. Ernest Hemingway's Home and Museum – Before I did anything else in Key West, I had a late afternoon visit to the home of this great author, whose life experiences I much admired. Located at 907 Whitehead Street, this oasis surrounded by a formidable wall and tall trees swaying in the breeze is home to some 60 polydactyl cats (cats having 6 toes), descendants from the original polydactyl cat Snow White that was a Hemingway family pet. Guided tours are available and no reservations are required.
2. Fort Zachary Taylor Historic State Park Beach – You can spend an entire day here swimming, snorkeling and fishing. We began by walking around the largely vacant fort peering into Civil War cannons and learning about the fort's construction and use. We then rented lounge chairs and umbrellas at the beach and spent time reading, snorkeling and snacking on hamburgers and chips from the café. I wish we had gotten here earlier in the day as it was such a great place to relax and swim. 
3. The Old Town Trolley – These open-air trolleys cruise the streets of Key West throughout the day offering both a rest for the feet and information on the history and current events of the town. I never pass up the opportunity to ride a trolley tour in any city as local tour guides have facts and trivia not often found in other places.
4. Kayak and Snorkel Cruise – There's nothing I like better than combining boating, kayaking, and snorkeling and you can get all three in one place here with the oddly named Danger Charters. We booked the 4-hour afternoon cruise and left from Opal Marina adjacent to popular Mallory Square. The crew was fun and relaxed and sailed us out to where we could snorkel in the clearest and warmest water I had ever been in (quite a nice change from the much colder Pacific Ocean). After our swim, we maneuvered closer to a mangrove island and kayaked through the thick and mysterious "forest" of mangroves growing from the bottom of the sea bed. Learning about these aquatic plants was very interesting.
5. Sunset at Mallory Square – There is nowhere else to be at sunset in Key West than at Mallory Square on the marina waterfront. Overlooking the private and exclusive Sunset Key, Mallory Square is just the right combination of relaxed cocktail hour and carnival atmosphere. It is repeated night after night as if the sun's setting was the most unique thing to ever happen! Boat horns sound, bells ring and guests cheer and toast one another as the sun dips into the Gulf.
Dining Highlights
We dined our first night at Louie's Backyard (700 Waddell Ave.) which is practically in the Gulf of Mexico it sits so close to the water's edge! We dined on excellent Bahamian conch chowder, Gulf shrimp with bacon, and, of course, key lime pie.
After a very warm morning of a walking literary tour and riding the Old Town Trolley we found an outdoor table at Mangoes (700 Duval St.) under large fans and umbrellas. Crab cakes, a house salad, and a fried mahi-mahi sandwich rounded out our tab.
We made our way to Blue Heaven (729 Thomas St.) after an afternoon snorkel and the kayak tour, hungry and thirsty. Ricky's Blue Heaven is an iconic landmark located in historic Bahama Village. Most of the restaurant seating is outdoors under the canopy of large trees and diners are entertained by live music. We ordered delicious cocktails, Jamaican jerk chicken, surf-n-turf, and another giant slice of key lime pie!
Firefly Key West (223 Petronia St.) is a sweet little place on a side street with tables on an airy upstairs balcony. After an afternoon spent sightseeing and relaxing at the beach at Fort Zachary Taylor, we ducked into Firefly for sangria, fried green tomatoes, pan-seared pork belly, and tri-tip steak. 
This trip down the keys was the right antidote to a late winter Covid shutdown! Experiencing iconic Key West was a great notch in this traveler's belt. I think I have a much better understanding of what makes many of the locals completely content to stay – even during hurricanes.