Furnas Lake Forest Long Stay
For the past six months we have lived in a 400 square foot studio with an outdoor deck, on a 255 acre forested property located on the island of Sao Miguel in the Azores Archipelago. It has been an extraordinary time of adventure, exploration, peaceful living, creativity and productivity. It has also been a wonderful opportunity to make new lifelong friends.
We arrived at Furnas Lake Forest Living on March 6th. with the intention of staying for a month or two in order to exhale from five months of travelling through the UK, Spain and France. We both realized that a prolonged period of time to catch up on some much needed Playground-Earth projects would be a welcome break.
Helena (the owner of Furnas Lake Forest Living along with her husband, Manuel) was kind enough to arrange our stay with one caveat…the hotel would be fully booked starting the beginning of April so our stay would be limited to three weeks. That sounded good to us. We promptly settled into Oak Studio #21 and breathed a collective sigh of relief.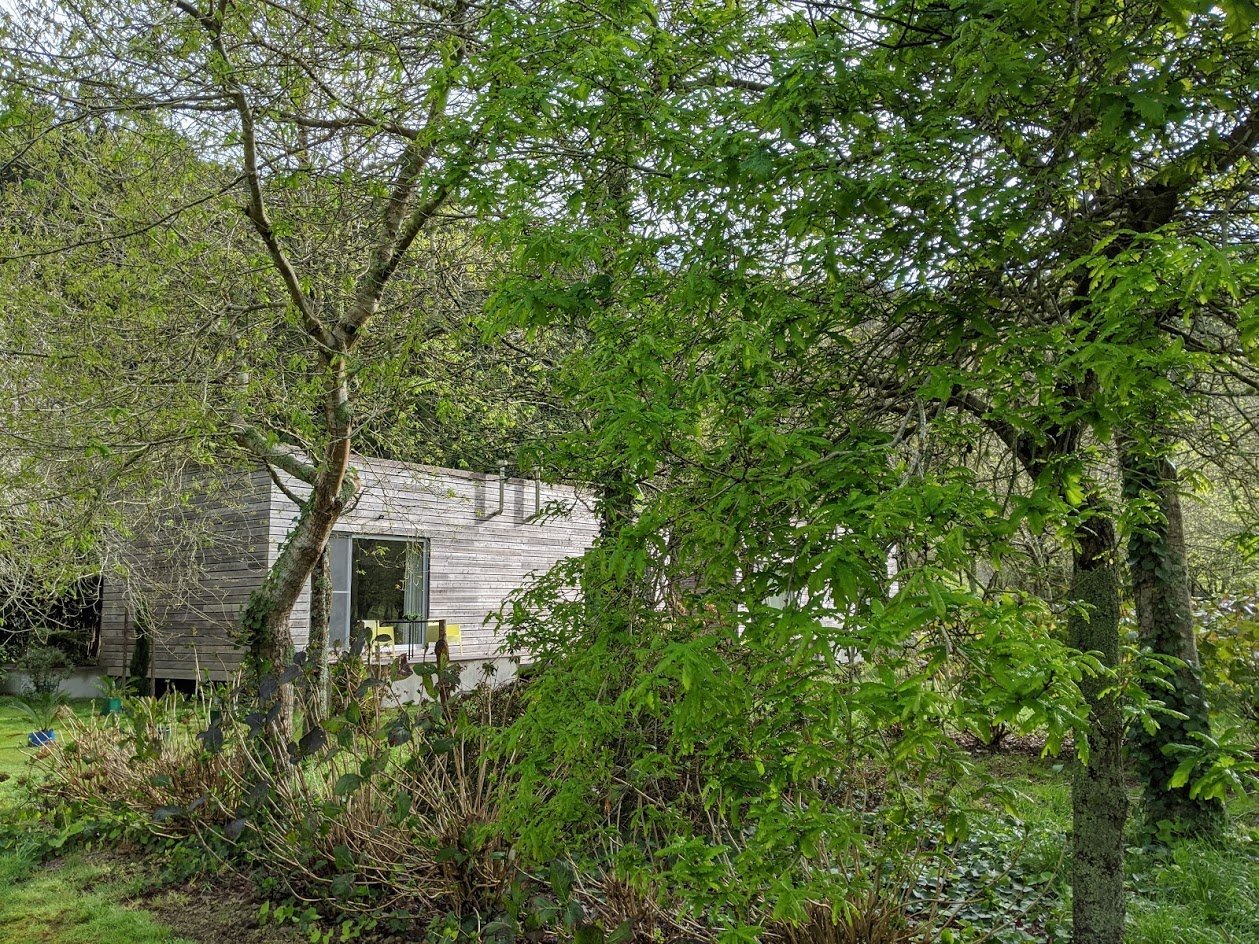 Roughly two weeks into our stay Helena informed us that due to the growing global pandemic the resort was receiving several cancellations. As a result of this unfortunate development we were now welcome to stay as long as we wished. One result of the cancellations meant that the housekeeping staff would be laid off for an undetermined time and we would need to manage our own laundry. We would also be responsible for the upkeep of our studio. No problem we thought. We've been doing that for the past five months while travelling!
With the pandemic raging across the globe and countries scrambling to sort out their travel protocols the island of Sao Miguel quickly shut down its only airport. Tourists were able to leave the island yet no one was allowed to enter, except residents returning home. COVID19 case loads were therefore kept to a minimum and we have never really been in harm's way.
One month became two and two became three and to this day we continue to enjoy our stay. The longer we stay the more it has become like day-to-day living and less like a vacation, and we could not be happier. How three weeks turned into six months still amazes us. Time still flies no matter where you are or how hard you try to slow it down.
One of the biggest attributes of long term stay, at least in our case, has been the opportunity to set about doing what we intended to do by coming here in the first place. We have been able to catch up on our work and create new projects all the while exploring this beautiful island in the Atlantic, without the pressure of having to book yet another Airbnb or flight.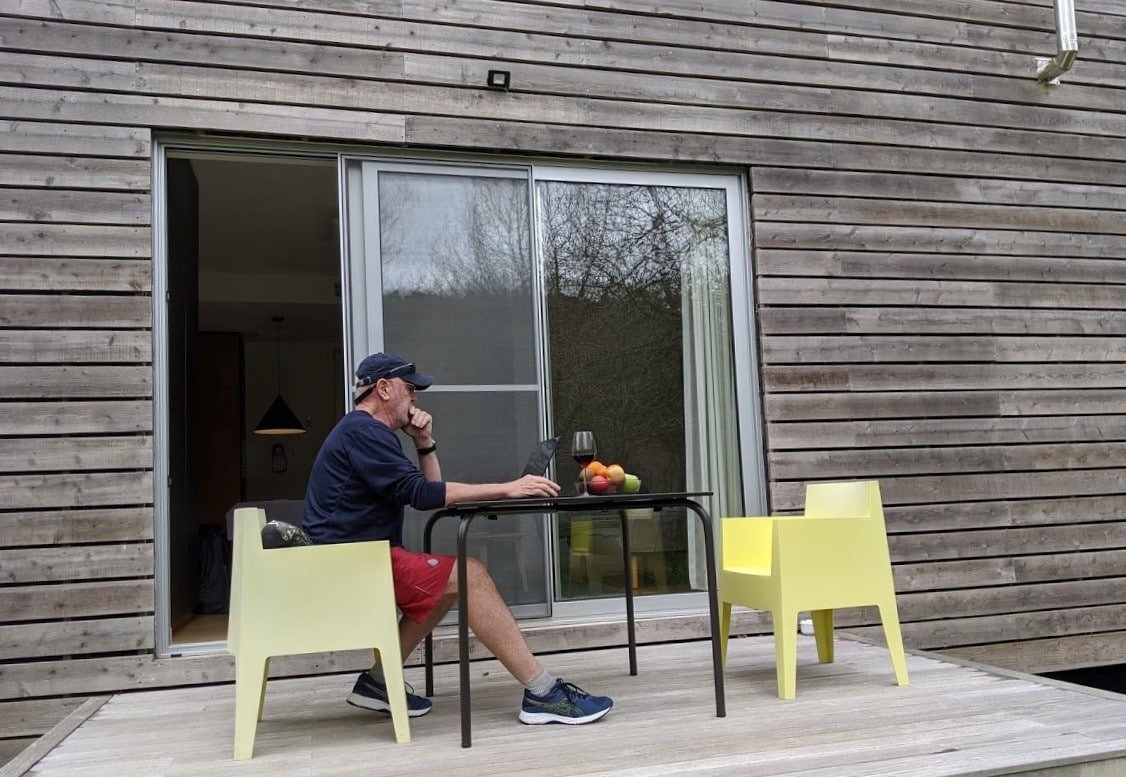 For anyone wishing to have a peaceful, tranquil setting to engage in their work Furnas Lake Forest Living is an ideal location to be. Digital nomads, remote workers, photographers, astronomers, researchers, artists and painters would be hard pressed to find a better place to pursue their interests than here, along with the surrounding area.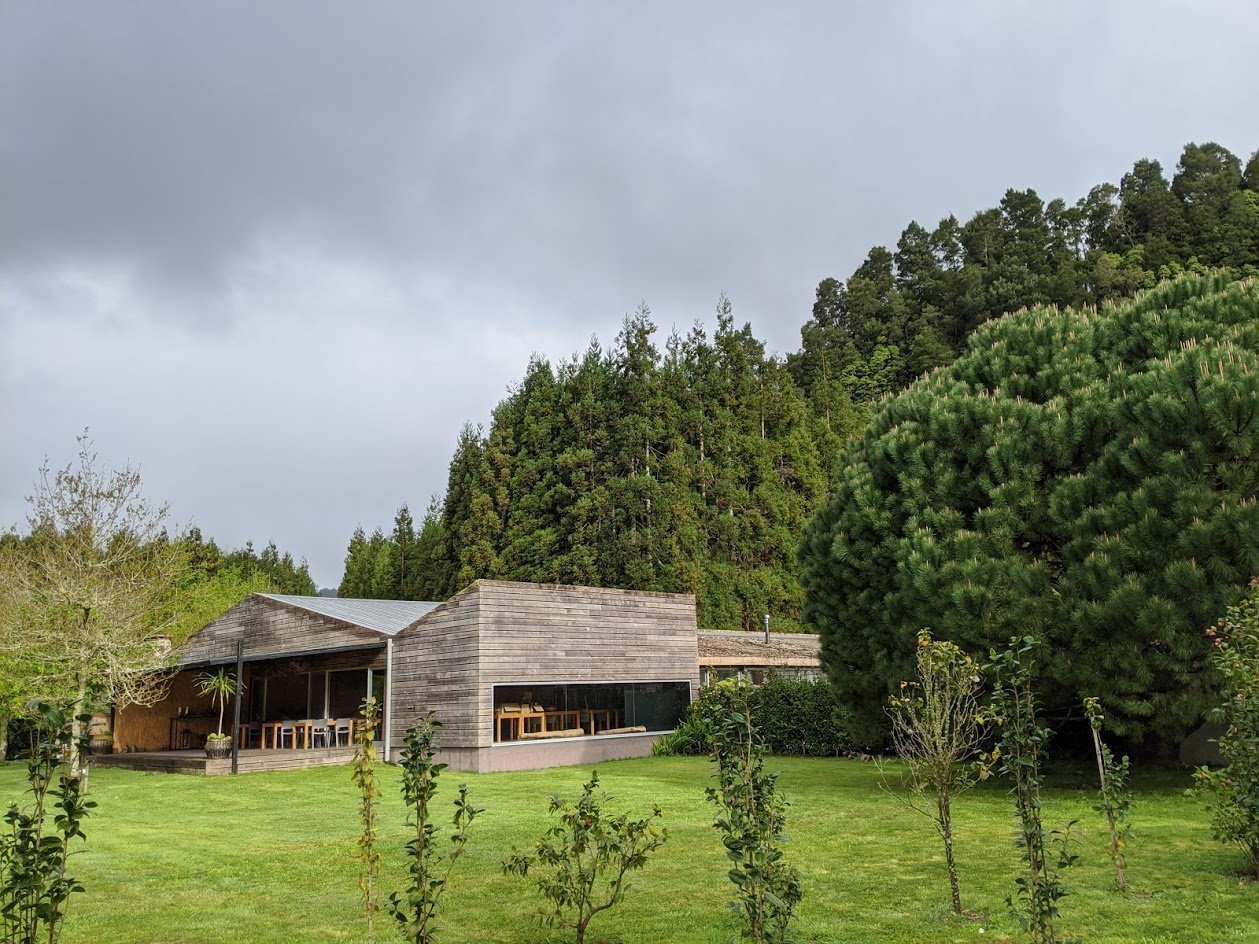 It is also the perfect location for yoga retreats, seminars or medium size gatherings. Set in a thickly forested property with beautiful gardens, a saltwater pool and plenty of hiking trails makes it the perfect work/play/stay destination.
Furnas Lake, with its five mile loop walk, is a great way to begin or end our day and there is no need to get in the car as it is directly across the road from the resort. When we do need to get out, we head to the nearby village of Furnas (a quick ten minute drive) which has several restaurants, good provisioning and abundant natural hot springs to soak away our day.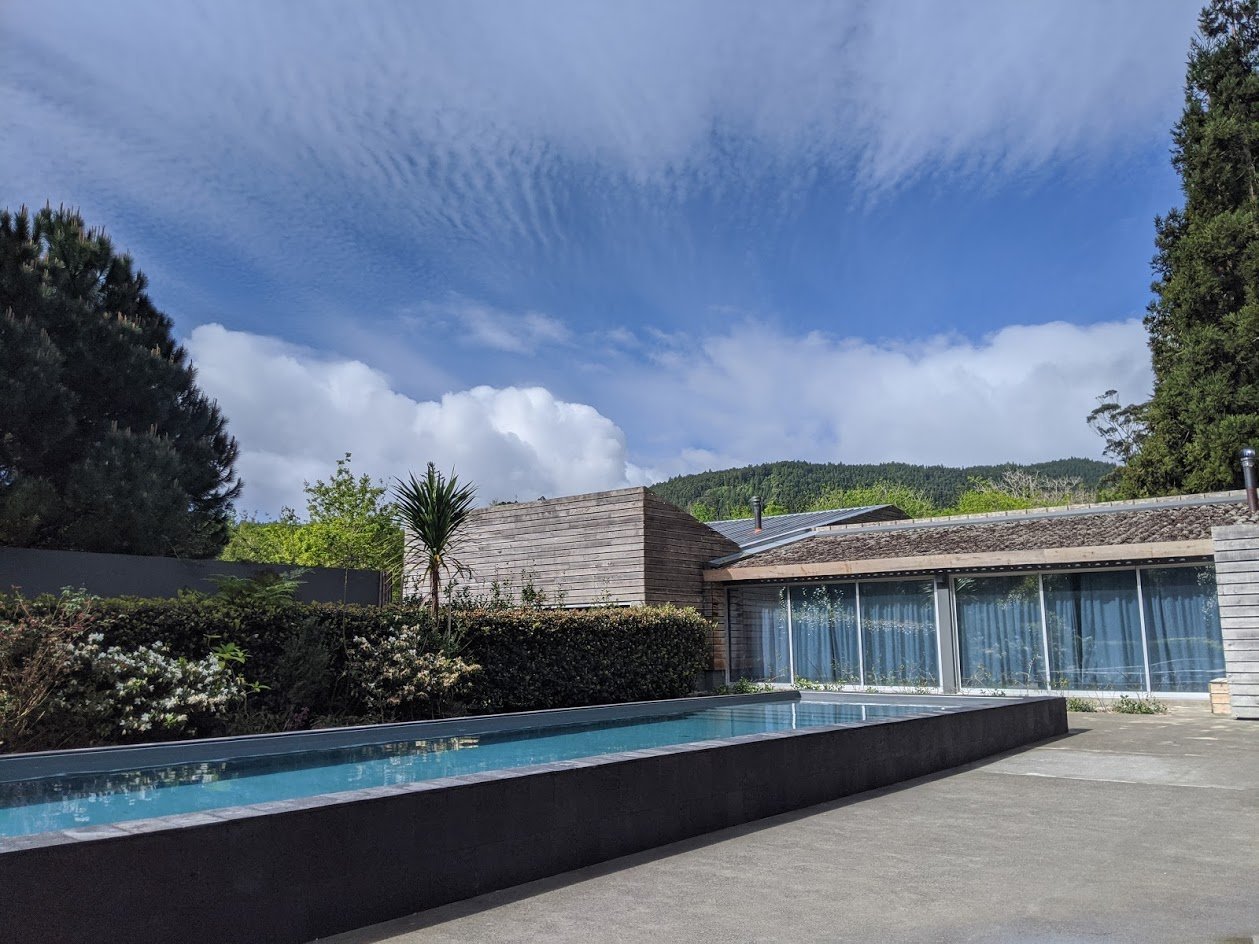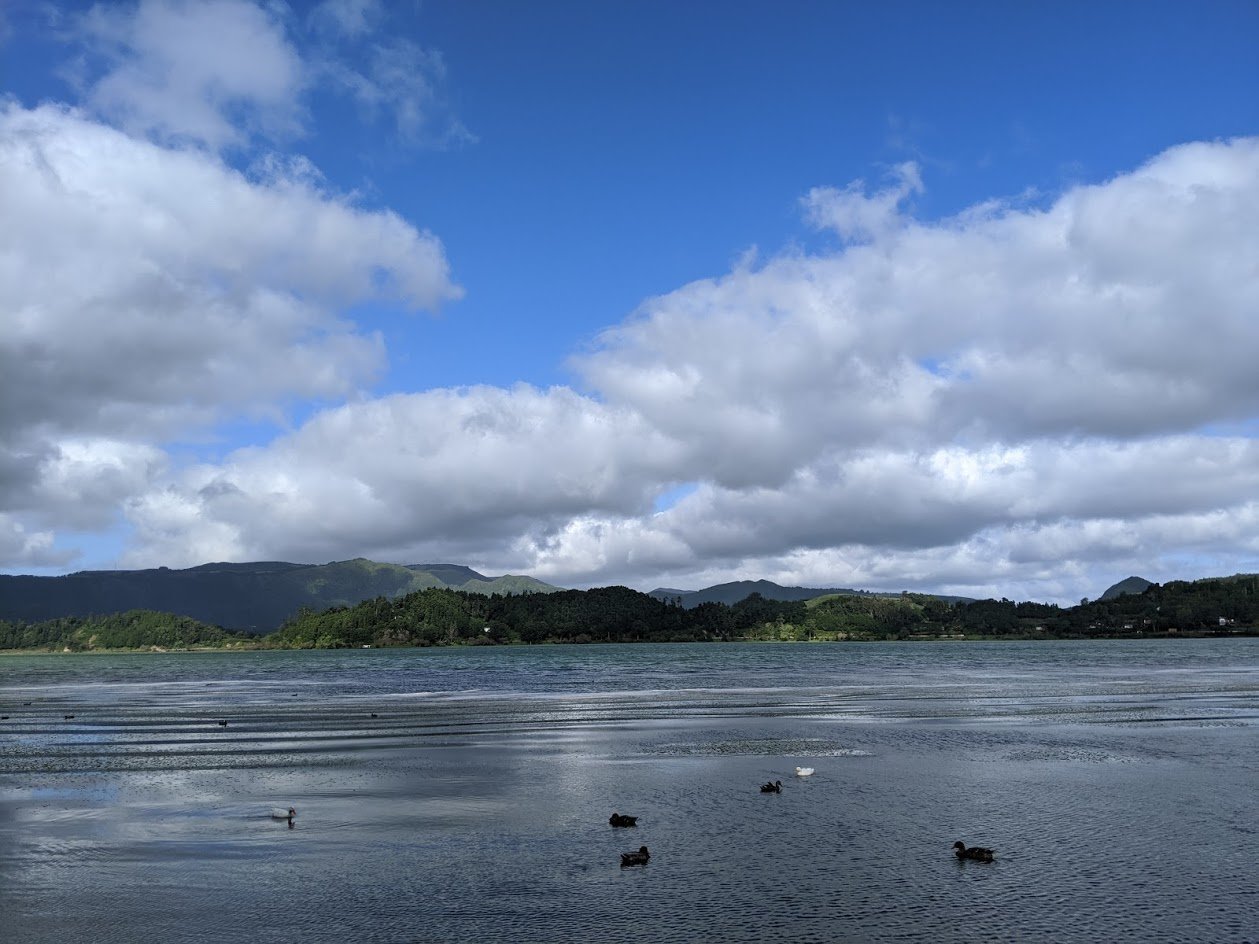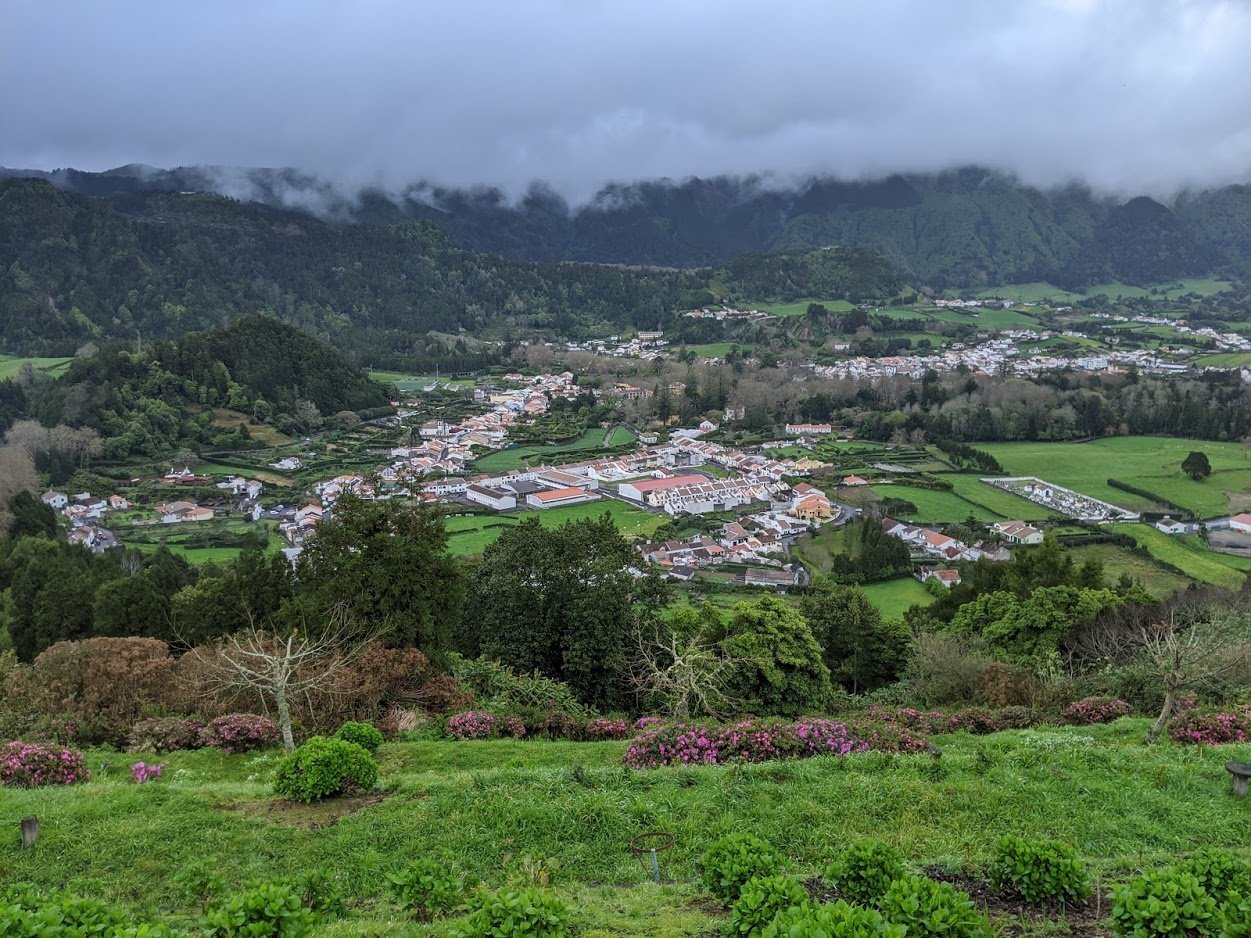 One of the most significant features of this area is the incredible abundance of nature along with equal amounts of safety, peace and tranquility. All of these qualities have contributed greatly to our creativity by freeing us from the day-to-day hassles of city living.
While acknowledging that not everyone can carve out six months of their lives to live in such a setting, there is also the fast growing reality that the world's workforce is dramatically changing and more people are striking out on their own to pursue their individual passions.
Mark Twain famously quoted "Find a job you enjoy doing, and you will never have to work a day in your life." We have found that mantra to be true since leaving our "real" jobs over a year ago.
Thanks Helena, Manuel, Maria & Mariana…and Wallace (the dog)!