A colorful seaside town with a laid back, bohemian vibe
Roughly 50 miles north from the overhyped, overcrowded party town of Cabo San Lucas lies the eclectic beach town of Todos Santos, a seaside paradise for surfers, kayakers, snorkelers and bird watchers along with foodies, art lovers and beach goers.
In the not-too-distant past the town of Todos Santos was a quiet, dusty seaside secret roughly 50 miles north of Cabo San Lucas. A day tripping traveler could be forgiven for thinking that he or she have discovered a coastal paradise when first visiting "Pueblo Mágico". However, there is evidence of nomadic tribes living and thriving in this region dating back as far as 11,000 B.C., long before the Spanish arrived in the 1500s. Historical records show that those native tribes successfully resisted Spanish colonization for nearly 200 years.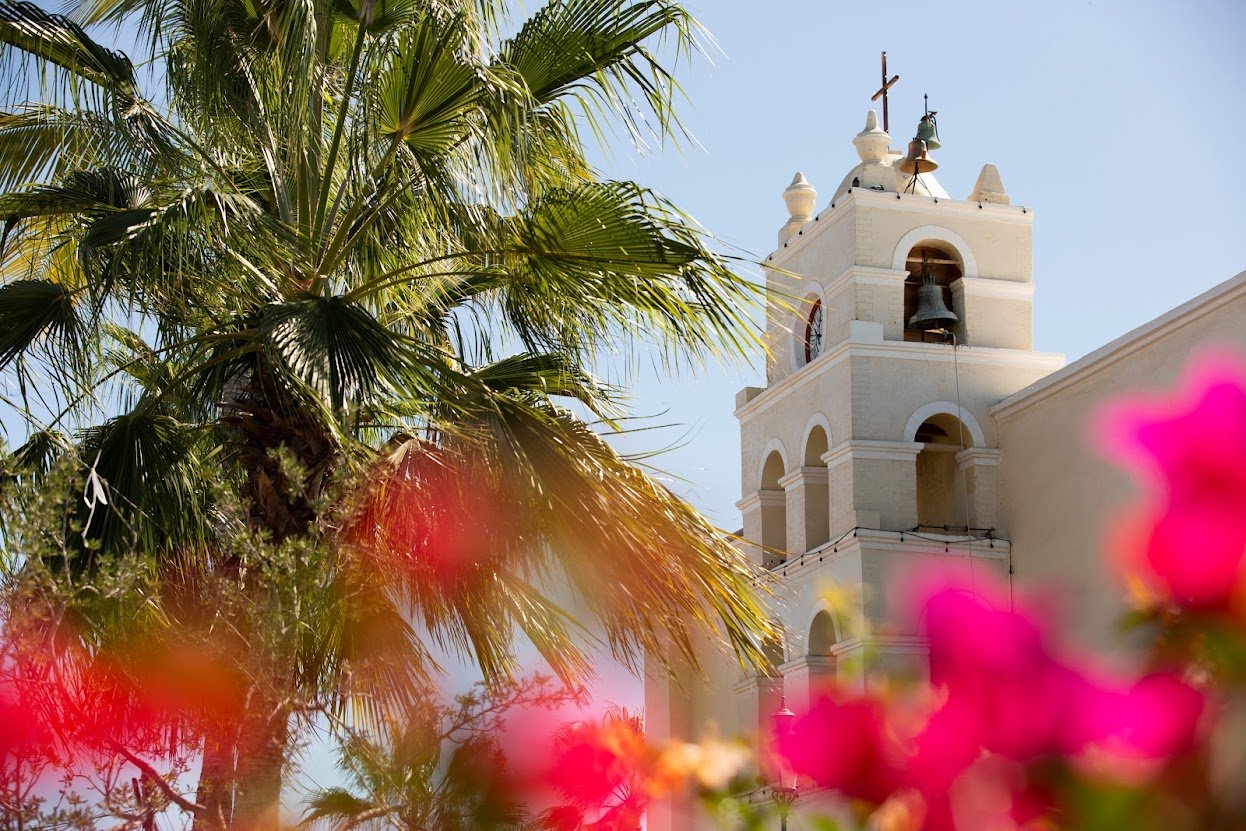 Today a new form of colonization is taking place in, and around, this charming and colorful laid back town. There are signs that it is becoming a global destination for art lovers and foodies along with the usual gaggle of surfers, divers and nature lovers of all stripes. What was once a sleepy village cherished by local fishermen and intrepid travelers looking for a quiet escape far from the boisterous crowds in Cabo, Todos Santos is rapidly evolving into a new vacation mecca.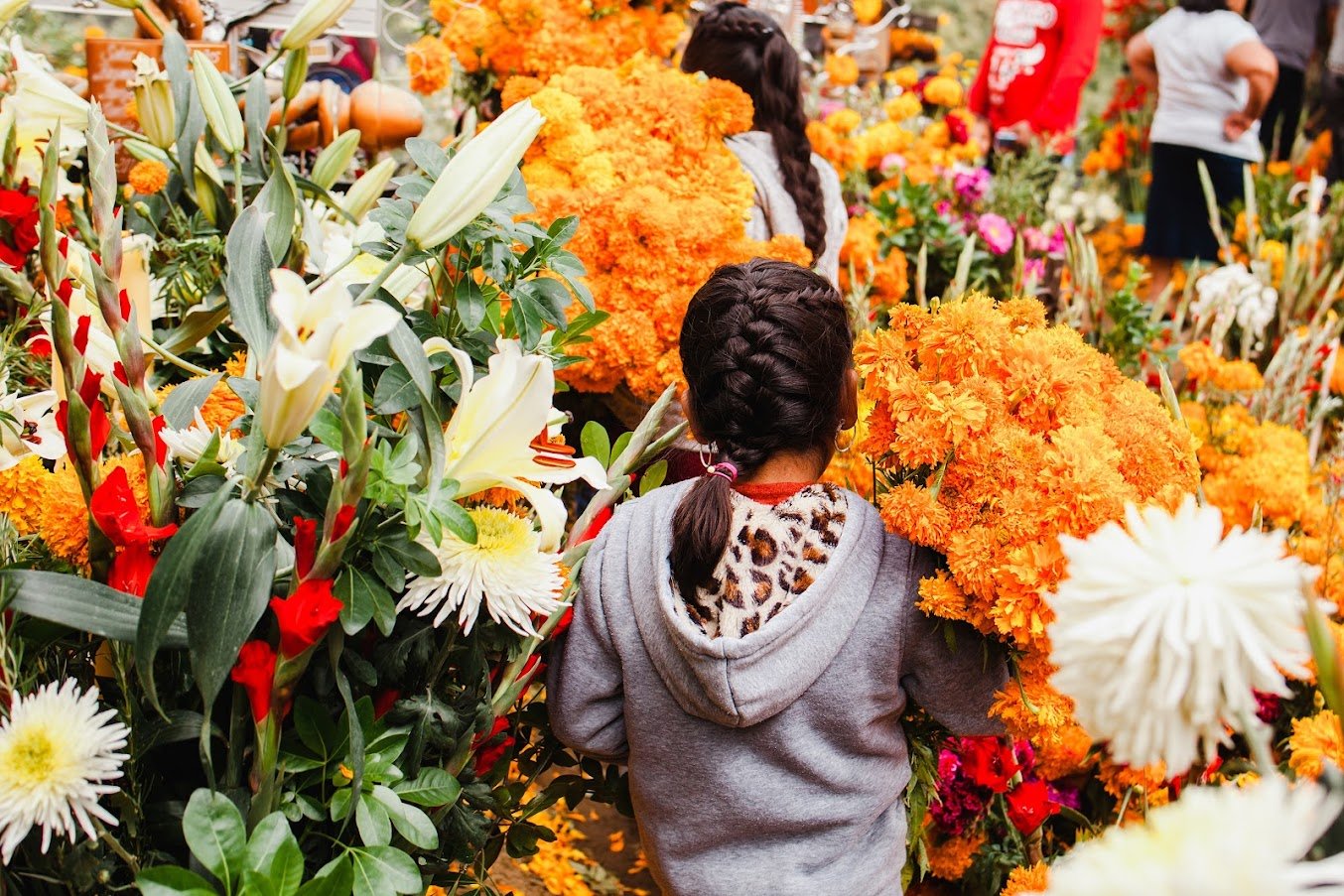 Driving north from Cabo on the still-under-construction, 2-lane toll road (now complete) our day trip took us along the foothills of the desolate Sierra de la Laguna Mountains and through a desert landscape dotted with massive saguaro cacti. Along the way we drove past towns and farms with evocative names like San Cristobal, Migriño, Gaspareño and El Barranco. Before long we connected with the highway that follows the coast up to Cerritos, Pescadero, and finally, Todos Santos.
Once we arrived we found the village to be very peaceful and largely devoid of the throngs of tourists that now populate the streets and hidden alleyways. Surfers toting colorful boards headed to the beach for an afternoon of carving up local breaks as shopkeepers and gallery owners beckoned us to visit.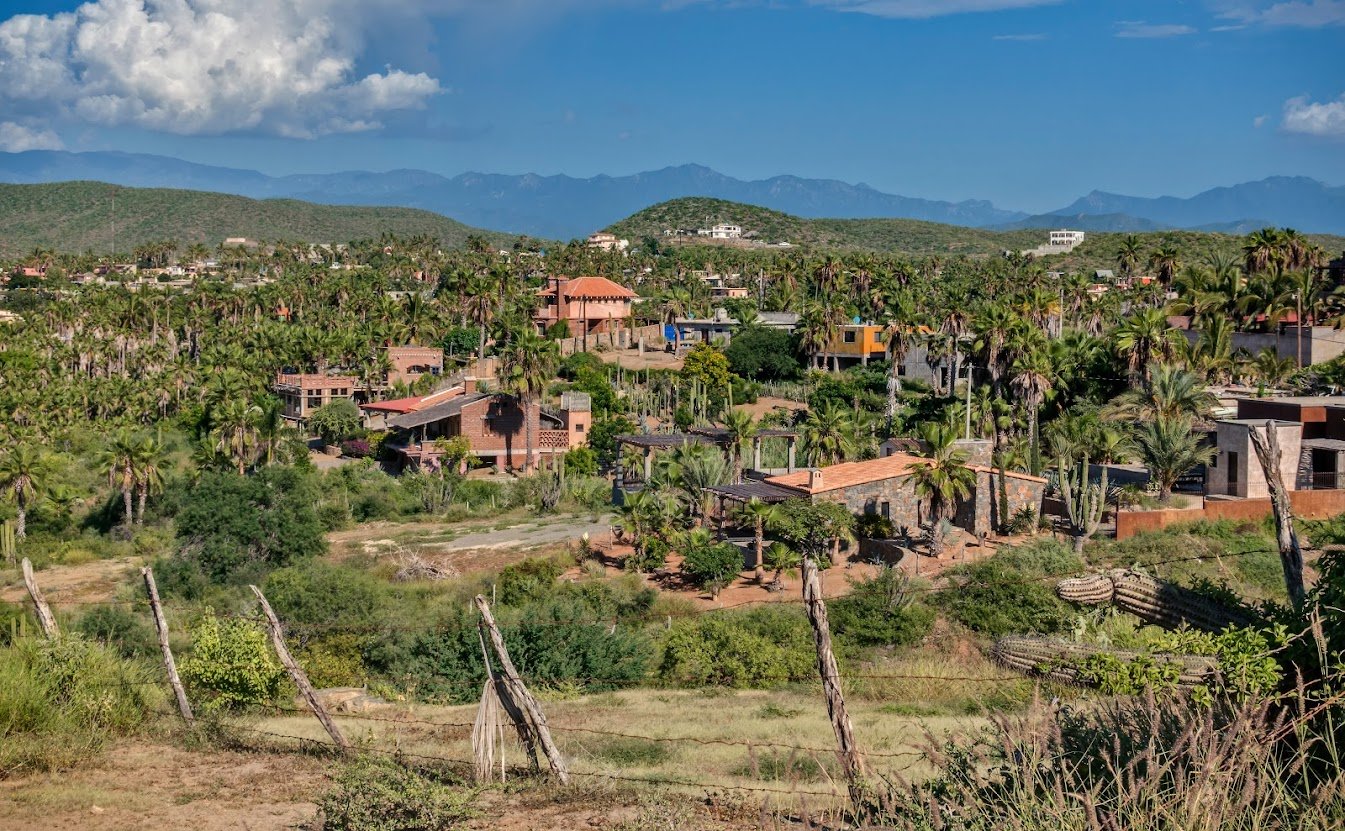 As we wandered in and out of several galleries, tequila tasting rooms and boutique hotels our hunger began to get the better of us. As the luck of "Pueblo Magico" would have it we discovered Café Santa Fe, a well known Italian restaurant run by, you guessed it, an Italian! Echoing the rest of the village the restaurant was quite so Enzo, the affable owner, was our waiter and for two hours we felt as though we were dining in a seaside village in Italy.
While walking the cobblestone streets after lunch I could not help but reflect on the impact that the crush of international travelers had on Tulum, located some 2000 miles to the east on the Yucatan Peninsula. Years ago it too was a barefoot, sleepy village known only to backpackers, sport fishermen and locals. Yet over the years, and with considerable publicity as the "next big thing" it became an overhyped, overpriced, bucket list destination. During our second visit it was easy to see that it had lost much of its original spirit and barely resembled what we fondly remembered from our first trip.
With a similar, eclectic mix of locals, fishers, surfers and New Age spiritualists as Tulum once embraced, Todos Santos seemed to us, to have escaped the rampant tourism that has been the fate of many other seaside towns, both in Mexico and around the world. However, with the new toll road bypassing Cabo, thus making it easier to get to the village, it is anybody's guess how long it will hold on to its bohemian vibe. 
Much has been written about how the people of Todos Santos are fiercely protective of their town and the beautiful landscape that surrounds it. When we visited it appeared as though their resistance to development was working as there were no resort style hotels dominating the pristine beaches…yet. As well, there were very few signs of overt gentrification, although some of the older hotels had obviously been renovated and adopted the moniker of "boutique" hotel.
One thing that is surely drawing additional tourists to Todos Santos is the designation of "Pueblo Mágico", which was bestowed upon the town by the Mexican government in 2006. This accolade has been given to only 130 or so small towns throughout Mexico honored for their natural beauty, cultural riches, or historical relevance. For seekers of honorifics this designation alone will attract them.
With its mild climate and close proximity to Cabo San Lucas, Todos Santos will continue to attract visitors from around the world. Blend in a vibrant food and art scene, great whale watching and pristine beaches and you don't need a crystal ball to see how the town is poised for a sustained tourist boom. Like many other parts of the Baja peninsula, Todos Santos is facing a profound transformation, with investors and developers eager to cash in on its popularity.
Hopefully, its designation as a UNESCO Biosphere Reserve will serve as the necessary counterpoint to over development. Only time, and the collective will of the numerous stakeholders will determine how the future of Pueblo Mágico plays out.