Club Med Turks and Caicos . What makes this resort unique?
Since they first opened their doors to the world in 1984. The Club Med Turks and Caicos has been in the business of adult only, all-inclusive, fun-in-the-sun. This tropical archipelago in the British Virgin Islands is loaded with activities and amenities along with spectacular coastal scenery and great climate.
Our trip to Club Med Turks and Caicos was one of those vacations that will definitely make it on our repeat list. Its gorgeous beachfront property, sugary white sand beach and balmy Caribbean climate along with an activity and amenity rich environment made for the perfect getaway. Relaxing on land or playing in the water, this all-inclusive resort easily took our minds off our day-to-day world. Immediately after checking into our ocean facing room the first order of business was to stash our phones, remove our watches and reset our clocks for five days of fun-in-the-sun.
Staff l Service l Cuisine
From the moment that we checked in to when we reluctantly departed, the staff at Club Med Turks and Caicos were friendly, helpful and professional, making us feel more like lifelong friends than guests. An easygoing island vibe was shared by everyone at the resort, from the teams at the front desk to the spa staff and activities directors to their world class chefs, waiters and housekeepers.
During our stay we enjoyed a beachfront massage, took a tennis lesson from one of the friendly pros and sailed one of the available catamarans as every member of the resorts enthusiastic team provided us with the best possible experience.
Fresh food spanned the culinary gamut from tacos and burgers to more international cuisine at Grace Bay. Late night cocktails under glowing tiki lamps near the beach were as relaxing as you can possibly get.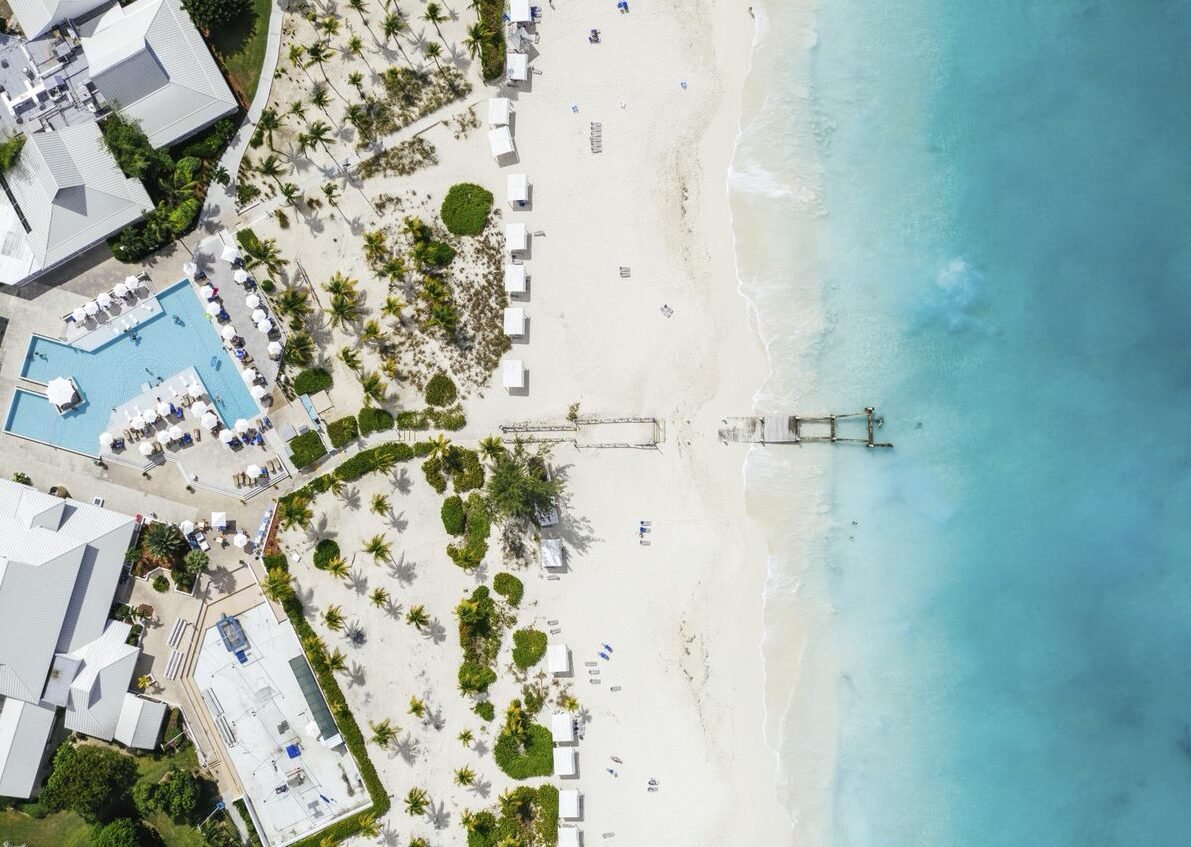 Club Med Turks and Caicos recently underwent a total revamp of the entire resort including a brand new pool, main bar and redesigned reception area along with completely renovated Deluxe rooms.
The world-class amenities include numerous opportunities to get in, and on, the water from snorkeling and scuba diving to stand-up paddle boarding and catamaran sailing. The pristine turquoise waters of Grace Bay beckon water lovers from sunrise to sunset and expert instructors are available to offer diving and sailing lessons.
Out of the water there are a myriad of activities from yoga, pickleball, tennis along with wellness classes and various spa services. During our stay at Club Med Turkoise, we had the luxury to do it all or nothing at all, making it the perfect vacation destination.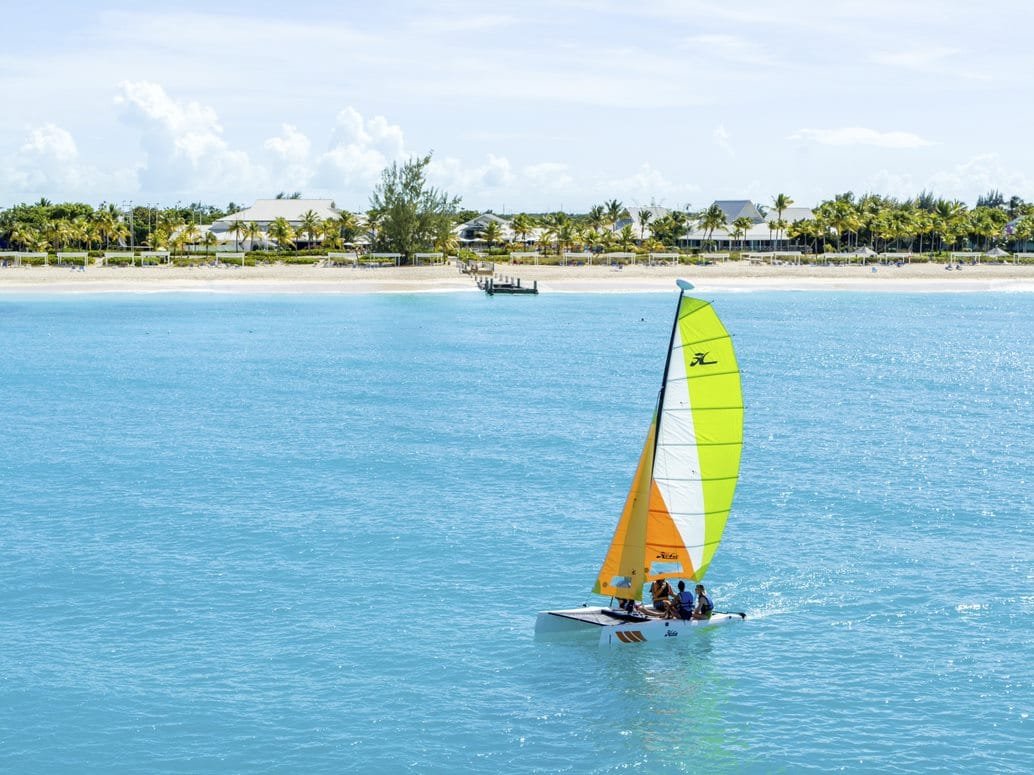 The numerous rooms at Club Med Turks and Caicos  are spread across six, two story buildings all of which are painted in bold, bright Caribbean colors. Our newly renovated, ocean facing Deluxe room with a balcony had an abundance of light and was just minutes from the beach.