There are boat shows and then there is the Fort Lauderdale International Boat Show (FLIBS). From stand-up paddle boards, kayaks and personal watercraft to center console fishing boats, luxury trawlers and 200 foot Superyachts there was a boat to fill everyone's needs …and fantasies.
The Fort Lauderdale International Boat Show (FLIBS) is an exercise in indulgence. Our first visit to this amazing spectacle was at once invigoration and exhausting. Unlike your average trade show FLIBS puts on display some of the world's finest power boats and yachts along with first-in-class seminars, great food and fantastic after show nightlife. Set in the "Venice of America" the boat show features multiple venues and booths ranging from small start-ups showcasing innovative new products to global brands spanning the alphabet from Azimut, Bayliner, Denison and Ferretti to Sea Ray, Riva Motorsports, Volvo and Yamaha…to name just a few.
The show is so large and covers so much that the best way to pace ourselves, and save our feet, was by boarding one of the numerous water taxis shuttling show-goers from one venue to another throughout the seven show sites. One afternoon we took a break from the show and spent several hours riding the water taxi while viewing numerous multi-million dollar mansions that line the various canals. And of course, what would any self respecting waterfront mansion be without its own luxury yacht docked out front?
Landing at the Boathouse at the Riverside for lunch was also a great way to watch a wide variety of yachts and boats cruising the New River just off the outdoor deck. Seeing boats of all sizes and stripes unmoored and on the water gave us a different perspective on their size, grace and beauty.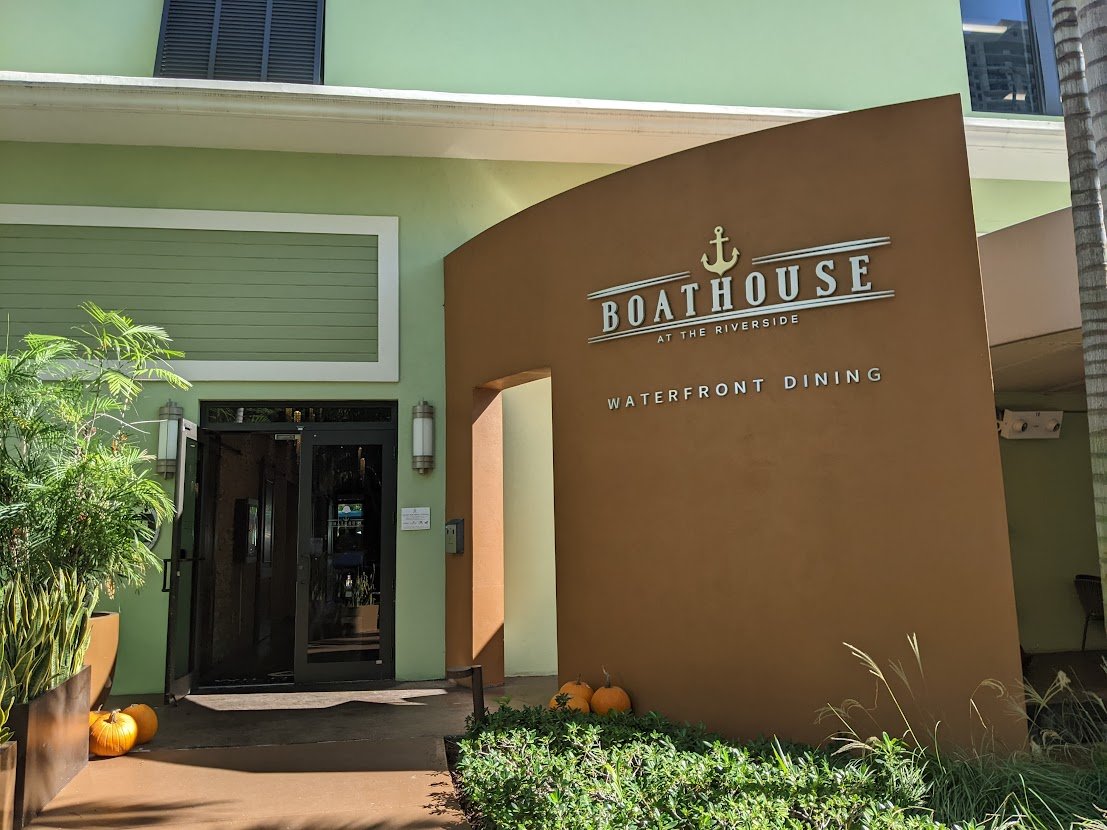 The name of the game at FLIBS was power, power and more power with manufacturers showing off their latest engines, drives and propulsion systems. Unless you follow the power boating industry closely (we don't) you would be amazed at the sleekness and compactness of today's engines. Gone are the days of exposed tubing, multiple hydraulic lines and various connecting parts. Today's engines are encased in aerodynamic housings that show little to none of what's "under the hood". Only an x-ray would reveal the inner workings of the latest generation of outboard motors.
An easy comparison would be today's automobile engines. You pop the hood and all that you see are sleek molded plastic panels with logos that disguise what lies beneath. The same is true of modern outboard engines. Mounted on a stand many of today's motors could pass as industrial works of art. Some have even won first-in-class design awards from prestigious international competitions such as Red Dot.
Go fast and look good while doing it has forever been a signature mantra of the power boating crowd. Today's sleek new generation of boats and motors have taken that ethos to the next level.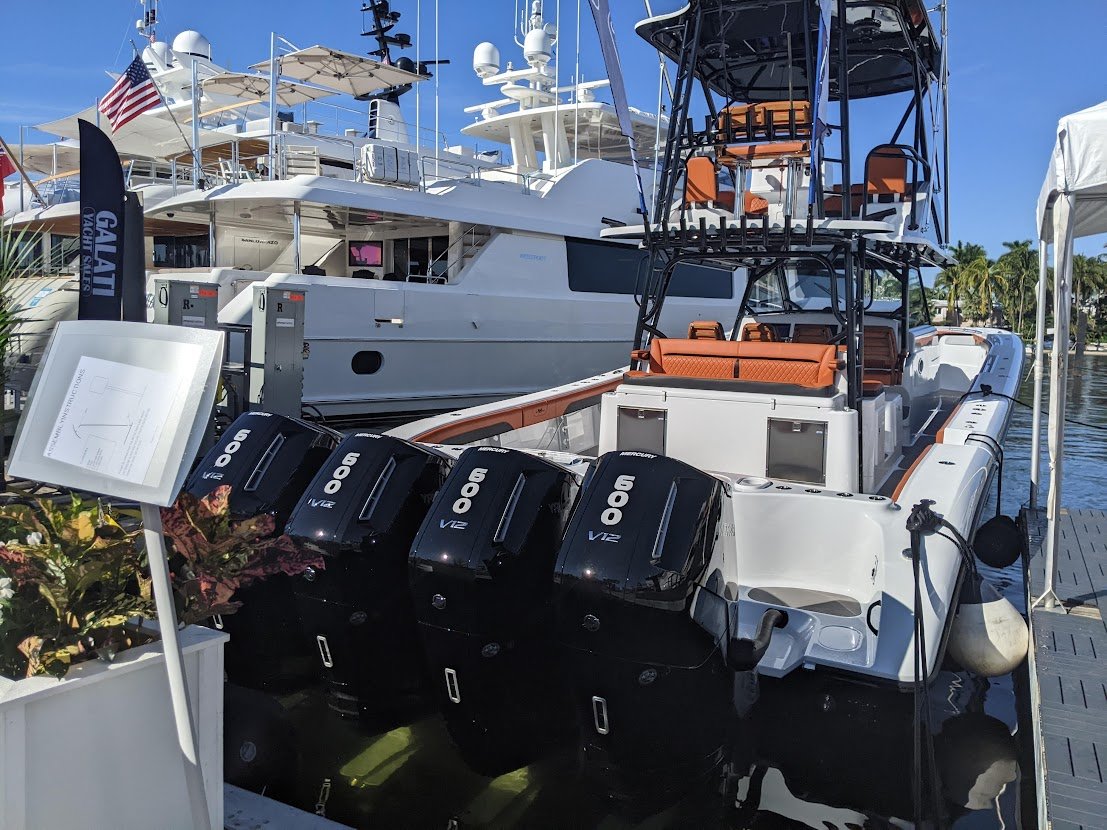 Although electrification is not exactly frowned upon in the world of powerboats it is not nearly as prominent as it is in the automotive world. That being said, there were plenty of manufacturers showcasing innovative electric motors as well as entire electric boats.
In addition to electrification the use of solar technology to run various systems on today's boats is fast becoming more widespread with many manufacturers integrating multiple practical solutions into their finished products. Several exhibitors that we spoke with agreed that there is tremendous room for expansion in these two sectors of the industry with innovation and adaptation playing major roles in future growth.
Last, but certainly not least, on our agenda was an afternoon spent cruising through Superyacht Village. The mind boggling array of super yachts was located at Pier Sixty-Six Hotel and Marina's new Pier South property showcasing the largest and most luxurious vessels in the show. One yacht even had its own Triton submarine…on display at a separate location. Although Superyacht Village is an exclusive marina with access to most of the yachts being at the discretion of the brokers, dealers, and/or manufacturers there were a few yachts that we were able to go aboard (shoes off please) giving us a rare opportunity to marvel at these opulent floating hotels.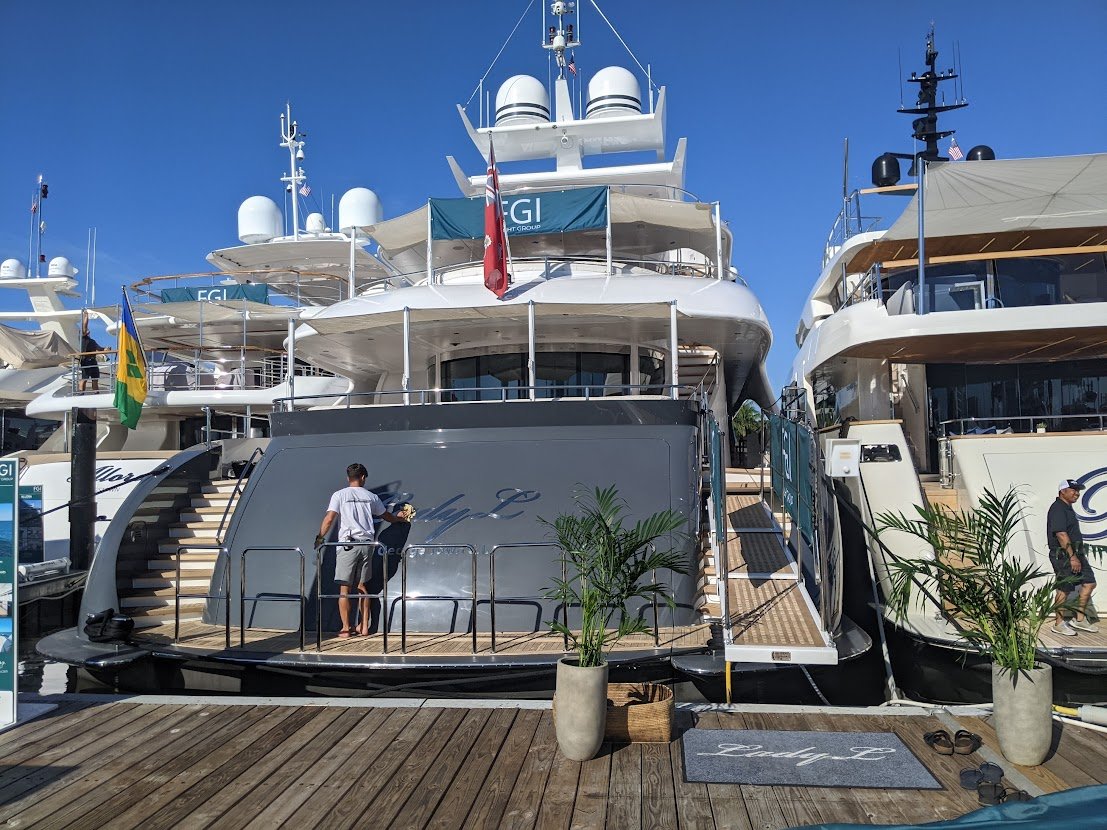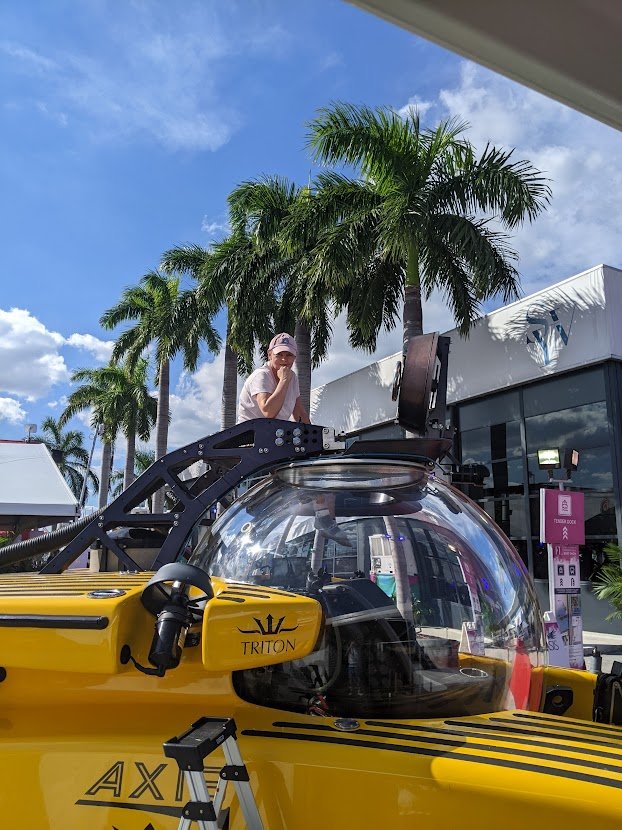 After three days of boat, car and people watching it was time to leave the glitz and glamor behind and head to Key Largo for some peace and quiet…and our preferred way to get on the water…sailing a catamaran!